Hunting for a residential property in Singapore needs more time of thorough research. You should not only learn more about the property, you also assess the reputation of its developers. As you're likely to deal with them for a long time, it is a must that you pick the right real estate company.
To help you find a trustworthy real estate company, we have researched for the 10 best property developers in Singapore. You can take your pick from the multi-awardees and sustainability champions we have on this list.
Multi-awardee CDL is a property pioneer with 106 locations in 29 countries and regions. The Irwell Hill Residences developer has an outstanding track of record as a novel creator of excellent and sustainable spaces. This real estate company is listed on 12 top global sustainability ratings.
Website
www.cdl.com.sg
Address
City Developments Limited
9 Raffles Place #12-01
Republic Plaza Singapore 048619
Phone
(65) 6877 8228
Email
https://cdl.com.sg/contact-us
One of Asia's largest diversified real estate groups, CapitaLand has one of the largest real estate investment management businesses worldwide. It can be found in more than 230 cities in over 30 countries including Singapore, China, Europe, Australia, and the USA. Sustainability-focused CapitaLand is a great choice for providing high-quality real estate products and services.
Website
www.capitaland.com
Address
CapitaLand Limited
168 Robinson Road
#30-01 Capital Tower
Singapore 068912
Phone
+65 6713 2888
Email
https://www.capitaland.com/international/en/contact-us.html
Multinational company Keppel Land is geographically spread all over Asia. With main markets in Singapore, China, and Vietnam, this property developer has also a growing presence in Indonesia and India. Keppel Land create real estate solutions that alleviate climate change.
Website
www.keppelland.com
Address
Keppel Land Limited
1 HarbourFront Avenue
Level 2 Keppel Bay Tower
Singapore 098632
Phone
(65) 6338 8111
Email
https://www.keppelland.com/intl/en/contact-us.html
Award-winning developer across Asia, GuocoLand is a renowned regional property company operating in Singapore, Malaysia, China, and Vietnam. It has expanded its geographical markets outside of Asia specifically Australia and the United Kingdom. The real estate developer's portfolio includes residential, commercial, retail, hospitality, and integrated developments spread all over Singapore.
Website
www.guocoland.com.sg
Address
GuocoLand Limited
1 Wallich Street
#31-01 Guoco Tower
Singapore 078881
Phone
(65) 6535 6455
Email
[email protected]
Bukit Sembawang Estates is one of the best property developers in Singapore today. The company has over 50 years of property development experience, making them one of Singapore's pioneers in residential property development. This real estate company has built thousands of residences in Singapore's most well-known residential developments.
Website
www.bukitsembawang.sg
Address
Bukit Sembawang Estates Limited
2 Bukit Merah Central #13-01
Singapore 159835
Phone
6890 0333
Email
https://www.bukitsembawang.sg/Reach-Us-General-Enquiry
Multiple awardee, Hoi Hup is one of the biggest and well-recognised property developers in Singapore. Founded in 1983, it has built more than 7,300 quality homes to date. The real estate company is the developer of the 33-storey mixed-use Royal Square at Novena from where they were given the Green Mark Platinum Award from BCA Singapore.
Website
www.hoihup.com
Address
Hoi Hup Realty Pte Ltd
16, Jalan Kilang
#07-01 Hoi Hup Building
Singapore, 159416
Phone
(65) 6311 9555
Email
[email protected]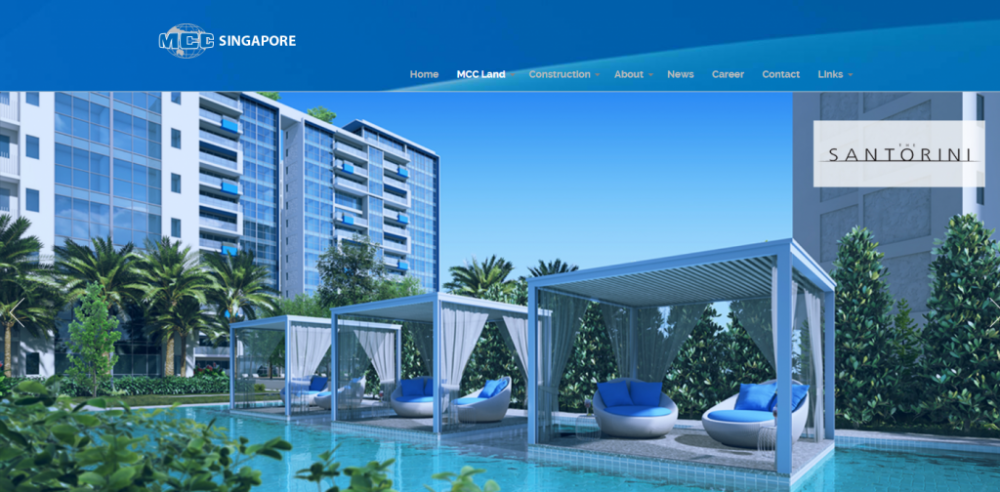 A new force to be reckoned with in the country's real estate industry, MCC Land is the regional arm of MCC Group in Southeast Asia. It is ranked as one of the top 10 real estate developers in Singapore by BCI Asia Top 10 Developer's Award. The property developer has managed, developed, and co-developed over 12 property projects across the country. One of their renowned property development is Provence Residence at Canberra Link.
Website
www.mccsingapore.com.sg
Address
MCC Land (Singapore) Limited
21, Bukit Batok Crescent
#19-73, WCEGA Tower
Singapore 658065
Phone
+65 6508 2288
Email
[email protected]
Home-grown Singaporean property developer Oxley Holdings has a growing real estate presence both locally and overseas. The Group has 1,635 homes built in Singapore and 10 upcoming projects to launch in the country. Oxley's portfolio comprises premiere commercial, industrial, and residential projects.
Website
www.oxley.com.sg
Address
Oxley Holdings Limited
138 Robinson Road #30-01
Oxley Tower
Singapore 068906
Phone
+65 6438 0202
Email
[email protected]
Real estate developer MCL Land is a member of the Jardine Matheson Group under Hongkong Land Holdings. It is one of the best property developers in Singapore with over 50 years of property development experience. The company's noteworthy developments include UBER 388, The Estuary, and Palms @ Sixth Avenue.
Website
www.mclland.com.sg
Address
MCL Land
One Raffles Quay,
South Tower #22-10,
Singapore 048583
Phone

(+65) 6238-1121

Email
[email protected]
Allgreen Properties is the real estate arm of the Kuok Group in Singapore. This reputable property developer is one of the largest real estate groups in the country. It has a diversified portfolio of condominiums, semi-detached and terrace units with joint ventures in China and upcoming developments in Vietnam.
Website
www.allgreen.com.sg
Address
Allgreen Properties Limited
1 Kim Seng Promenade #07-01
Great World City Singapore 237994
Phone
6733 2822
Email
[email protected]
Conclusion
There you have it, our list of the 10 Best Property Developers in Singapore. Use it to find your residential haven in the bustling country of Singapore. Happy hunting!